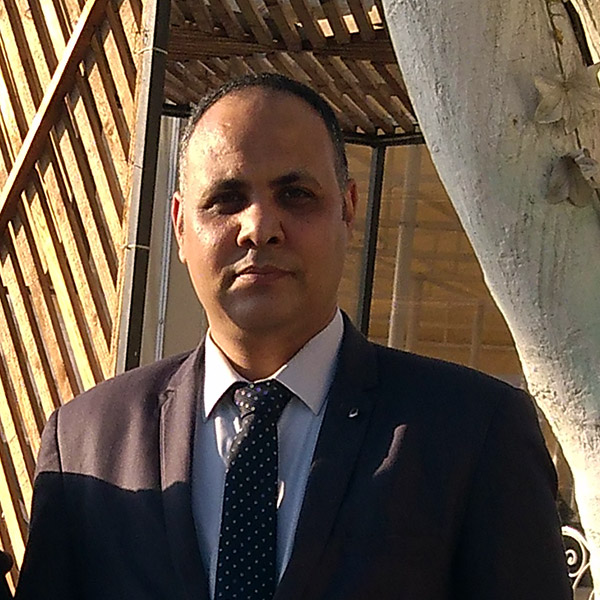 Head of Marketing, Communications, Web Development, and Digital Marketing
Bio
Hello! I am Shehab Mahrous.
Head of Marketing, Communications,  Business Development, Project Management, PR, Web Development & Digital Marketing.
Education
Degree: Licentiate of arts
University: Faculty of Arts – Ain Shams University
Major: Mass communication & mass media department
Graduation year: 2000
Courses attended
Advanced Interpersonal Communication.
Business Problem Solving.
Strategic Decision Making.
Excellence in Service.
Business Meetings & Presentation.
Story boarding.
Color Theory.
Soft Skills
Very Good Problem Solving Techniques and Analysis.
Very Good Communication Skills.
Very good time management skills.
Able to work in pressure and meet deadlines.
Ability to work independently and/or within a team.
Good Presentation skills.
Good Sale skills.
Computer Skills
Experienced user on most popular software packages available. Examples of the applications that the presenter can use, support, spreadsheets, professional image processing packages, presentation packages, and so many others.
Standard Application Packages
Microsoft Office Suite.
Google drive and Dropbox.
Google Meet, Zoom, Skype ….etc
Most of recent digital collaboration tools.
Graphic Programs
Adobe Photoshop.
Adobe Illustrator.
Adobe Indesign.
Multimedia programs
Adobe premiere pro.
Adobe Aftereffect.
Adobe Animate.
Adobe character Animator.
Web Development
XHTML, CSS, XML.
PHP, MYSQL, JavaScript, AJAX.
CMS & LMS "Joomla, WordPress, Drupal, Moodle …etc".
Marketing & Sales Skills
Researching and developing marketing opportunities and planning and implementing new sales plans. manage both the marketing and the sales staff and perform managerial duties to meet the company's operations goals.
Develop a marketing plan including strategy, goals, budget and tactics.
Develop media relations strategy, seeking high-level placements in print, broadcast and online media.
Coordinate all public relations activities.
Direct social media team to engage audiences across traditional and new media.
Leverage existing media relationships and cultivate new contacts within business and industry media.
Manage media inquiries and interview requests.
Create content for press releases, byline articles and keynote presentations.
Monitor, analyze and communicate PR results on a quarterly basis.
Evaluate opportunities for partnerships, sponsorships and advertising on an on-going basis.
Build relationships with thought leaders to grow industry awareness.
Maintain a keen understanding of industry trends affecting clients and make appropriate recommendations regarding communication strategy surrounding them.
Digital Marketing Skills
Planning digital marketing campaigns, including web, SEO/SEM, email, social media and display advertising. Maintaining social media presence across all digital channels. Measuring and reporting on the performance of all digital marketing campaigns.
Standard Application Packages
Data Analysis: Understand the information about customers to target them with the right messages.
Writing and Editing Skills: content for blog posts and landing pages to connect with target audience using relevant messages and convincing them to take your desired action.
SEO and SEM Skills: adapt to the latest algorithm updates and factors that affect search ranking to drive traffic to our website with both organic and paid search results.
Email Marketing Skills: create email lists, analyzing click rates, identifying platform navigation, and running email campaigns.
CRM Skills: understanding customer interactions and experience to communicate well with different people.
Social Media Skills: using social media to reach their target consumers.
Paid Social Media Advertising Skills: Reaching my target market by ads.
Company Name: Zimo Marketing & Communications Agency.
Job Title: Project Manger and Technical team Lead.
My responsibilities and duties: Currently I lead the technical team to build NIPA "National Intellectual Property Academy" website under supervision of WIPO "World Intellectual Property Organization".
Company Name: Phoenix petroleum company.
Job Title: Business development Manager.
My responsibilities and duties:
Arranging business development meetings with prospective clients & partners.
Generate leads and cold calling prospective customers.
Build long-term relationships with new and existing customers.
Develop opportunities in target markets with support of marketing.
Nurture and develop relationships with key customer accounts.
Attend face-to-face meetings with clients.
Provide specialist advice on the services that Phoenix Company is selling.
Company Name: My Land Trading UAE.
Job Title: Digital Marketing Consultant & Technical Team Lead .
My responsibilities and duties:
Leading a team of branding specialist, and advertising specialists to create high-traffic website content.
Maintaining the company brand, including messaging, tone, design, and public and analyst relations.
Promoting the company brand, and attracting site traffic and social followers.
Leading the technical team to build a custom CRM.
Company Name: Egypt Car Chauffeur Services.
Job Title: Marketing Consultant & Technical Team Lead .
My responsibilities and duties:
Expand and develop existing and new customers
Build and maintain strong customer relationships
Prepare business proposals for all current and new opportunities
Timely and successful in providing solutions to customer requirements, needs and objectives
Prepare reports on account status on a weekly basis
Aware and analyze market trends and provide solutions to meet those trends
Company Name: GigaSoft KSA.
Job Title: Project Manger & Technical Team Lead .
My responsibilities and duties:
I was responsible of creating over 90% from the websites development and design that been delivered to clients in Saudi Arabia by Giga soft company.
I built the team from Egypt and we worked remotely.
I managed my team's work, from start to finish.
Map out goals and prioritize tasks.
Leading the design, planning and execution validation activities.
Assigning team responsibilities.
Driving the project team for on time delivery.
Company Name: Egypt For Web.
Job Title: Co-Founder, Project Manger, & CMO .
My responsibilities and duties: Overseeing marketing initiatives within Egypt For Web Company. Works to develop areas such as sales management, product development, distribution channel management, marketing communications, including advertising and promotions, pricing, market research, and customer service.
Company Name: Abroad Languages France.
Job Title: Project Manager & Technical Team Lead .
My responsibilities and duties:
Rebuilding of more than ten websites for french schools in France.
Building of  registration and payment system for selling courses and accommodation for students.
Building of games portal for french language students.
Creation of all the newsletters of the email marketing in five languages.
Managing the team of booking & customer service call center.
Company Name: Yat education center, H-prog company, & Web Institute company.
Job Title: Part time instructor & Webmaster.
Company Name: Egyptian TV, Akhbar Elyoom Newspaper, & AlAhram Newspaper.
Job Title: Graduate trainee as I got training in TV Programs video shooting and editing and Drawing the newspapers layout.